Update - September 21st - The Creek is.... wet! Here's a quick video of the crossing to give you a sense of depth and width. Nothing at all to be afraid of. Register by 9/30 for the most unique flannel swag!
In 2019, Dick Pond partnered with Saucony and local trail enthusiast Brent Runzel to launch the enormously successful Big Timber XC Challenge. The race was designed as a blend between traditional trail races with elements of cross country racing, all set in the beautiful woods of Camp Big Timber in Elgin, IL .Big Timber XC 2019 proved a huge sellout success, and a follow up (following restrictive COVID protocols) event took place in 2020. This year, the challenge has returned in force.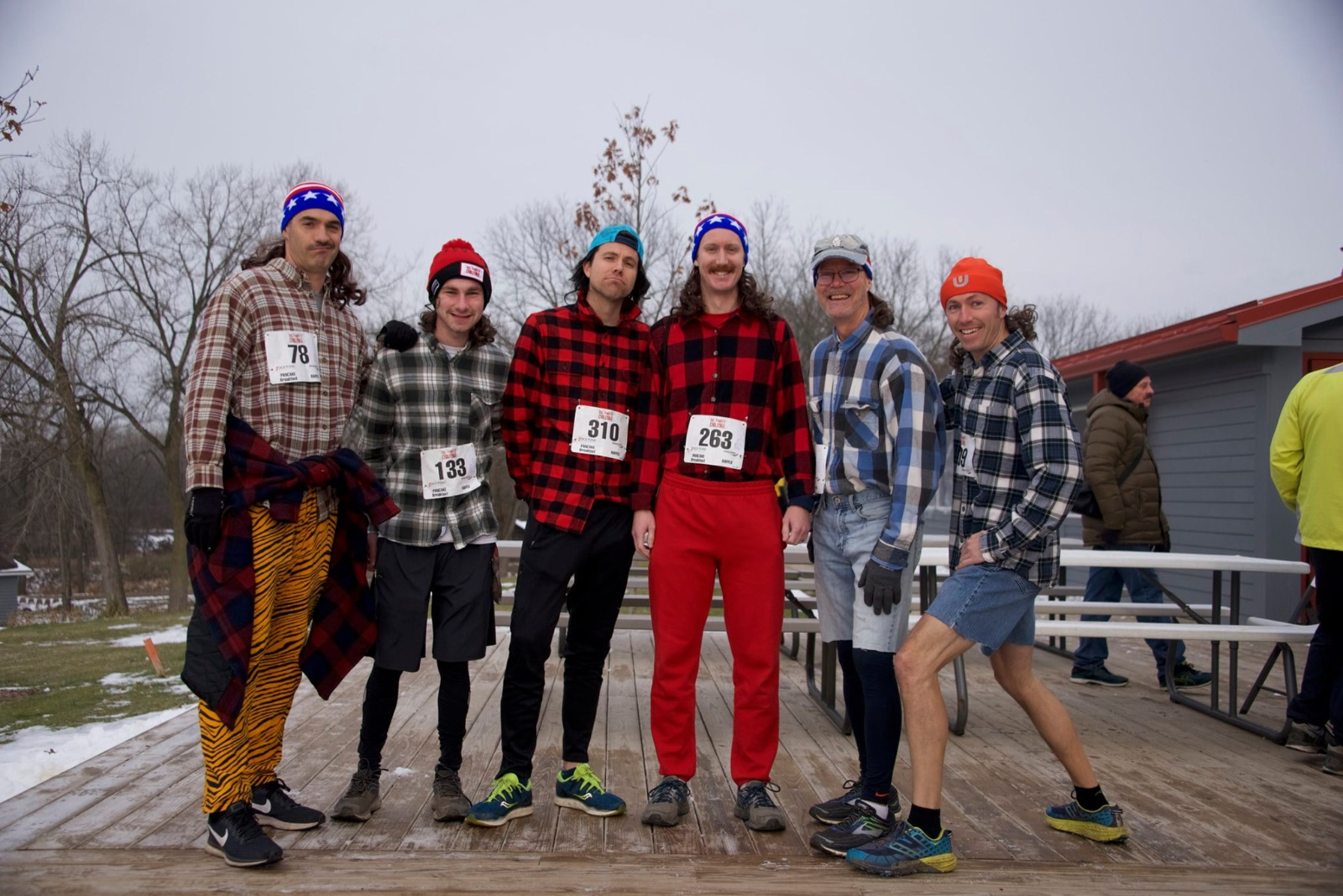 Dick Pond Athletics and Saucony are proud to announce the Big Timber XC Challenge 2021. Taking place November 7th at Camp Big Timber. This year's race will feature a return to a mass start as well as the traditional three and five mile distances. The course is carefully hand plotted (and can change up to the day of the race) by Brent Runzel and features a range of surfaces from grass to gravel to short single track dirt trails.
Here's a preview video from last year's course, note that the course may change, but this will give you an idea:
Since the race is held in November, conditions can vary wildly but are typically cold, so dress accordingly!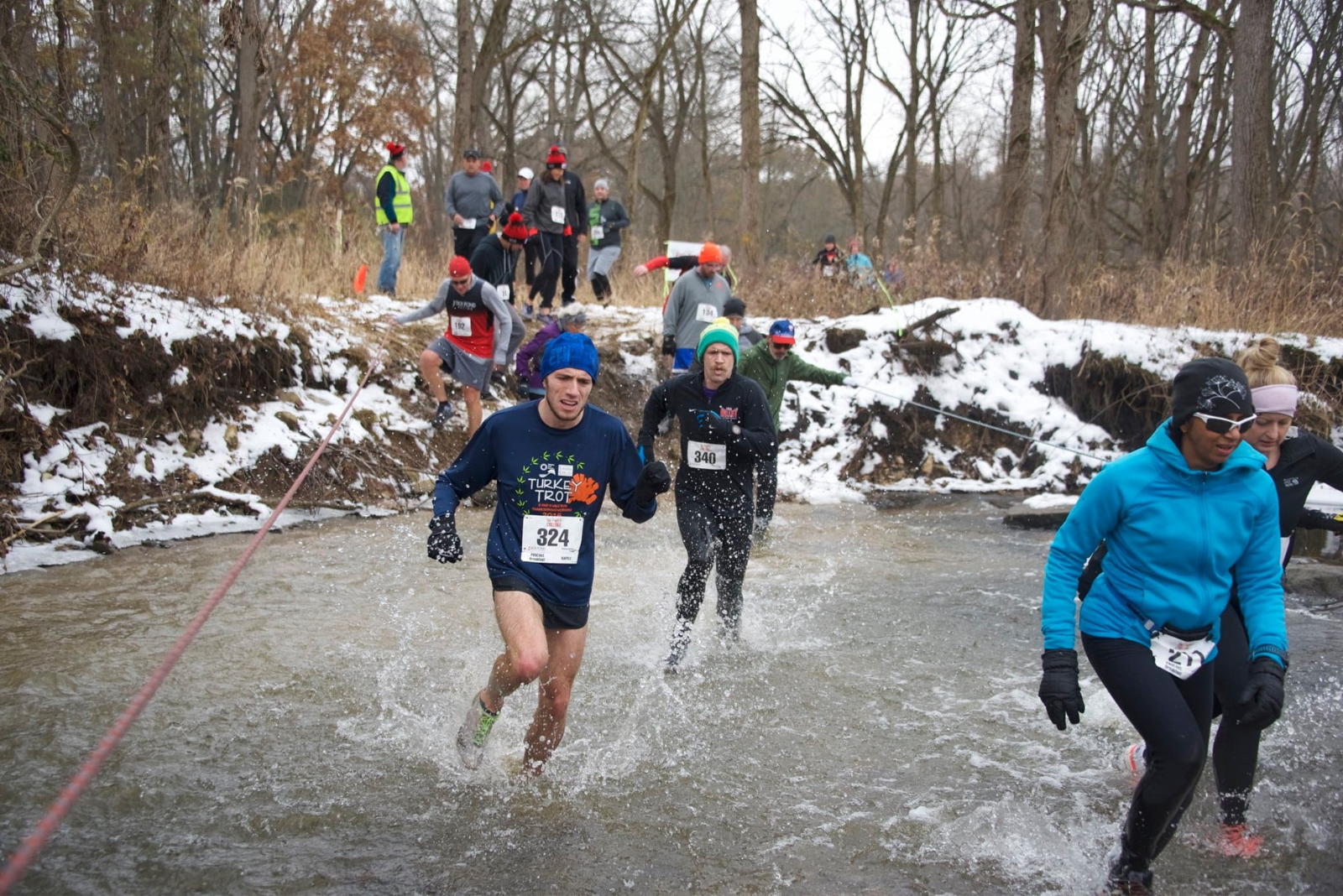 We're excited for the return of the popular team competition allowing up to four runners to team up and compete with total finish race times. Teams can be all male, all female, or a 50/50 split. All that, and a costume contest too. This year we are going with a lumberjack theme. Come dressed accordingly and visit the costume entry table to be photographed and entered.
Big Timber XC Challenge is a fantastic way to bid farewell to another fall running season. Come join us in the mud, the creek and more for a traditional trail and XC experience with friends.